Each year, Preservation Woodstock chooses a citizen who has been instrumental in the preservation of the city's heritage and history to receive the Barbara Ingram Citizen of the Year Award. Barbara Ingram was secretary and co-chair of the Woodstock Centennial Commission that planned and organized the celebration of the city's 100th birthday in 1997., She died in December 1996, just one month short of the beginning of the year-long centennial celebration. The award was suggested by Mayor David Rogers as a way to honor Barbara and others who would follow her example in efforts to preserve the city's history. Recipients are chosen by the members of PW which was originally the Woodstock Centennial Commission. Presentation of the award is at the gazebo in the city park following the Holiday Jubilee parade on the first Saturday in December.
1997 Juanita Hughes
1998 Smith Johnston, Jr.
1999 Glenn Hubbard
2000 David Rogers (posthumous)
2001 Mary Lou Reece
2002 Claud Barnes      
2003 Homer Hughes
2004 Denver Rainey
2005 Mary Johnston
2006 Millicent Fox
2007 Christine Blight   
2008 Raymond Dodson
2009 Elaine Hubbard
2010 Jo Marchildon
2011 Kim Jordy
2012 Bill Johnston
2013 Patti Brady
2014 Jim Drinkard
2015 Kristina Havens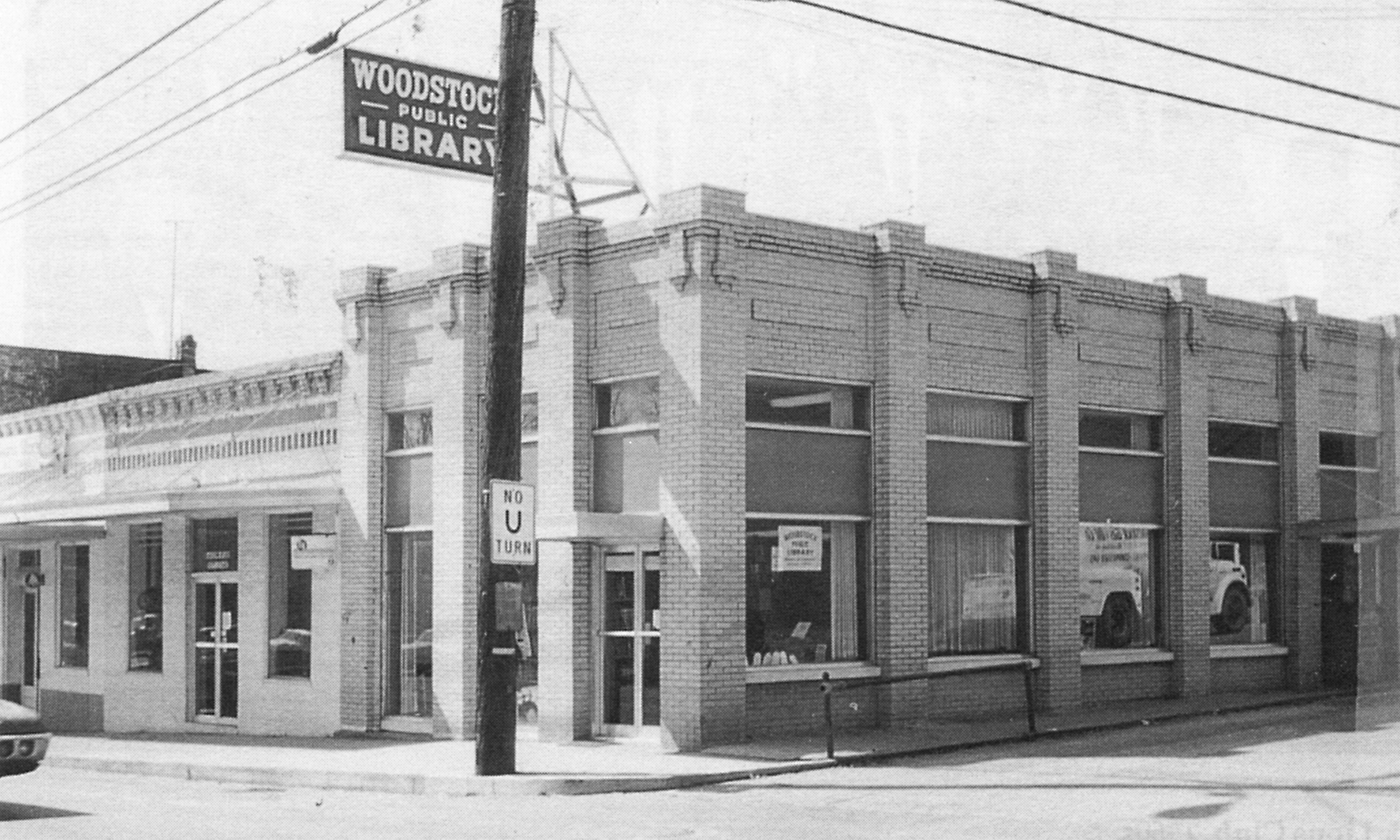 Woodstock Public Library moves to the old bank building, southwest corner of Main and Church Streets in 1972.